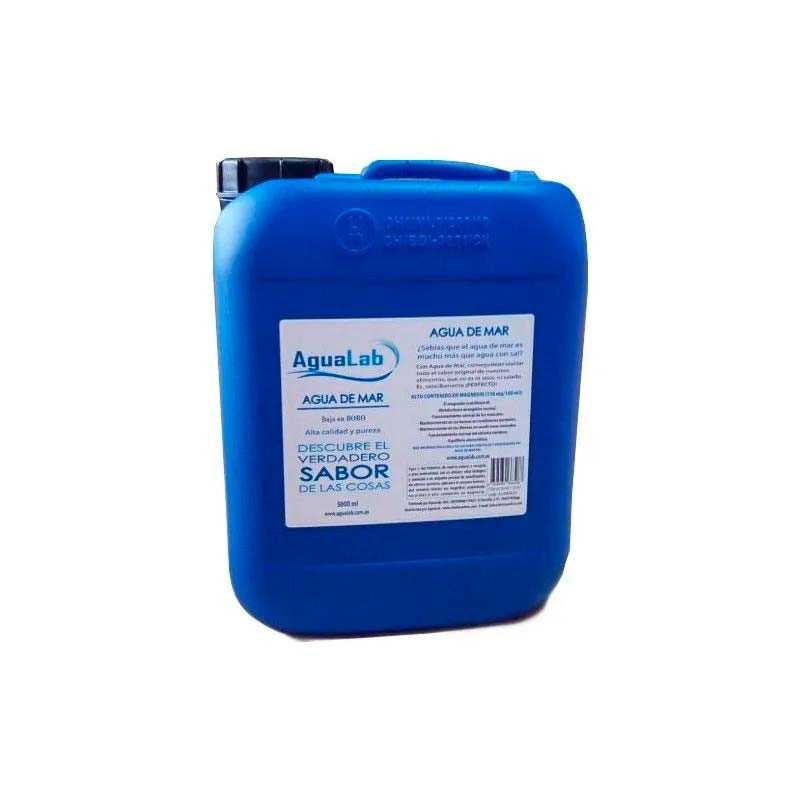  
Agualab Hypertonic Sea Water 5000 ml
Hypertonic Sea Water, low in Boron and of high quality and purity.
Pure to lower with seventy-five percent mineral water for cooking.
Did you know that seawater is more than just salt water?
With Agua de Mar, we bring out all the original flavour of our foodstuffs, with simply perfect flavours.
One hundred percent hypertonic seawater
With mineral salts and marine prebiotics for balanced cell revitalisation and nourishment.
Nutritional product information per 100ml:
Energy value: 0Kcal/kj
0g fat
0g carbohydrate
0g protein
1,2g salt (sodium)
0,045g calcium
HIGH MAGNESIUM CONTENT (one hundred and thirty-six mg/100 ml):
Magnesium contributes to:
- Normal energy metabolism.
- Normal muscle function.
- Normal bone maintenance.
- Maintenance of normal teeth.
- normal functioning of the restless system
- Electrolyte balance.
Water from the Atlantic Ocean, from natural reserves and collected at great depths, with a very high biological value
and subjected to a demanding sterilisation process, without chemical additives, suitable for human consumption,
which retains all its splendid natural properties and high magnesium content.