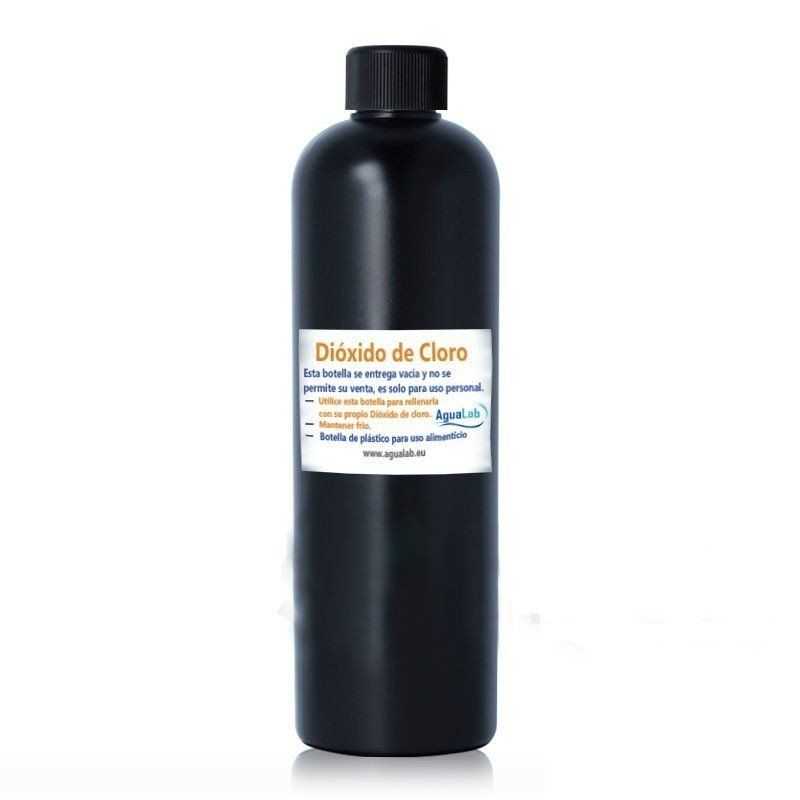  
Agualab empty refillable bottle For chlorine dioxide 500ml
This bottle is made of a special material that is used for human consumption products, black in colour to preserve the products that are sensitive to ultraviolet rays.
This bottle is offered for sale with its cap included and sterilized, to use directly and store its own mixture, recommended to store chlorine dioxide obtained from the combination of the kit of sodium chlorite 25% and activator (Hydrochloric Acid 4%), this combination can be stored reliably and safely in this container and kept in the refrigerator, never leave it uncovered to avoid losing its properties.
It can be used to conserve other different products, recommending that cleaning products are not mixed with drinkable products, as they can be juices or others and if they have the necessity to change of product, they must rinse the container very well before filling with other liquids.