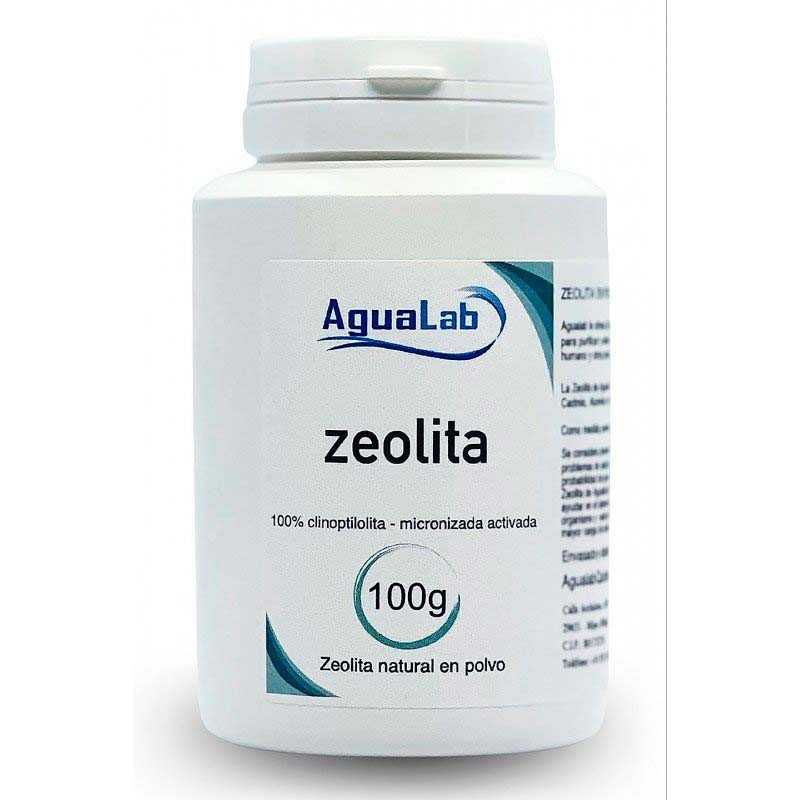  
Zeolite Clinoptilolite powder HIGH QUALITY - 100g AGUALAB
ZEOLITE - Clinoptilolite, this natural mineral has great properties to filter and improve the quality of water for human consumption.
Bottle of 100g.
Zeolite is a natural mineral, specifically, a volcanic rock with a high silicon content. This mineral traps calcium and magnesium ions and releases sodium ions in their place, making the water softer but richer in sodium.

Ammonia (NH3) and heavy metal cations are often found in source water. This represents a serious health and environmental risk. Numerous studies have determined that natural clinoptilolite zeolite is selective for these cations, meaning that it will absorb and bind them in its honeycomb structure, even in the presence of larger amounts of competing cations.

The benefits of zeolite in water treatment and filtration include the following:
Softens water by absorbing calcium (Ca) and magnesium (Mg).
Removes chlorine (Cl) from tap water.
Removes iron (Fe) from groundwater sources.
Removes contaminants such as heavy metals and ammonia (NH3).
Neutralises slightly acidic water.
Improves water clarity.
Provides better liquid/solid separation than other filters such as alum and polymer.
Large internal and external surface area resulting in high ion holding capacity.
Selective for heavy metal cations including zinc (Zn), copper (Cu), silver (Ag), lead (Pb), cobalt (Co) and nickel (Ni).
Outperforms conventional granular media.
Highly effective in filtering and purifying water.
Removes organic matter.
Abrasion resistant.
Dehydrates sludge.
Requires 50% fewer backwash cycles than sand.
Reduces the amount of backwash water due to fewer backwash cycles.
Classified as GRAS (generally regarded as safe) for humans and animals.
Non-toxic and environmentally friendly.
Contains no chemical additives or dyes.

UFI: 9220-10VD-E00H-QXVC